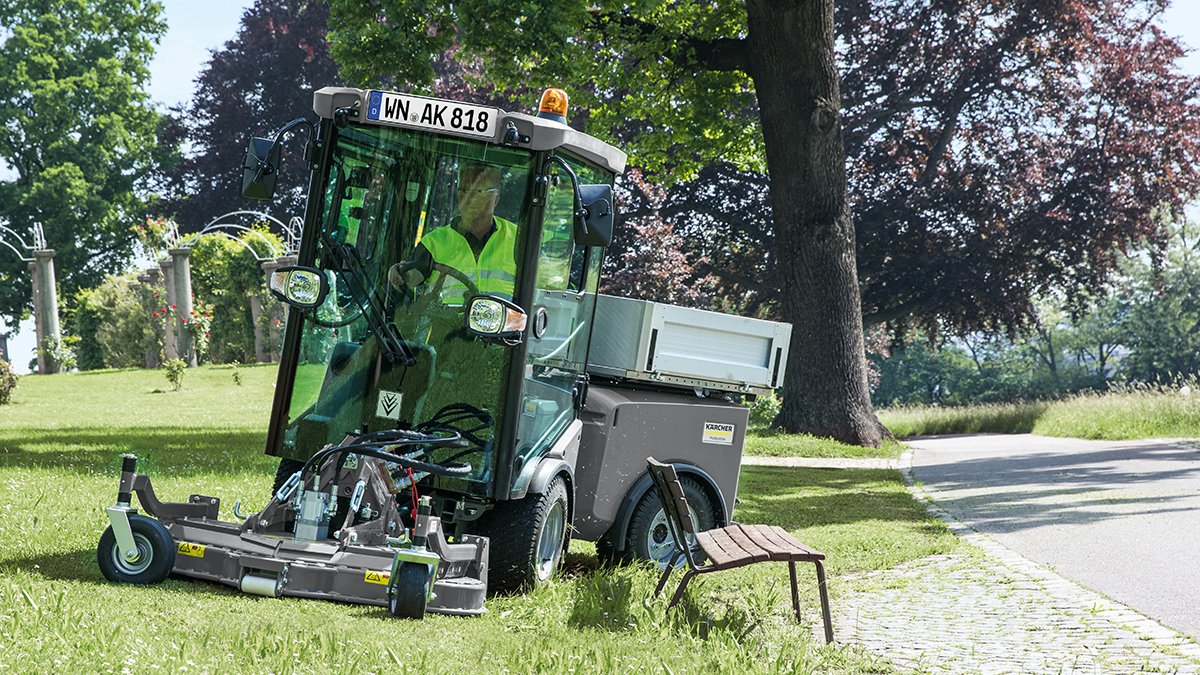 Versatile applications Gallery
The all-clear for efficient ground care and maintenance
Is it steep, is it extensive, is it cramped? It doesn't matter: A municipal vehicle from Kärcher Municipal is perfect for lawn care. Flexible attachment possibilities, its climbing capacity and manoeuvrability as well as larger area output open up nearly unlimited fields of applications.
The four equal-sized wheels offer the best traction with the greatest possible ground protection. Models with articulated steering enable the minimum turning circle and directional stability. Green spaces of all kinds, even those difficult to access, can be maintained quickly, effectively and to the highest standard.
At the same time, the multifunctional vehicles guarantee a quick and easy removal of the grass clipping ensuring a complete disposal chain. Thanks to the air conditioning and spacious comfort cabine, the driver keeps cool even during in hot climates.
Versatile applications
Mowing (with rotary, wide area, cylinder and reach arm mower)
Mowing-suction combination
Mulching
Our municipal vehicles in practice
Further information you might be interested in