Viticulture and horticulture
Your front-row seat at Holder – a maximum of maneuverability, versatility and working efficiency, while maintaining the highest level of comfort, security and soil protection.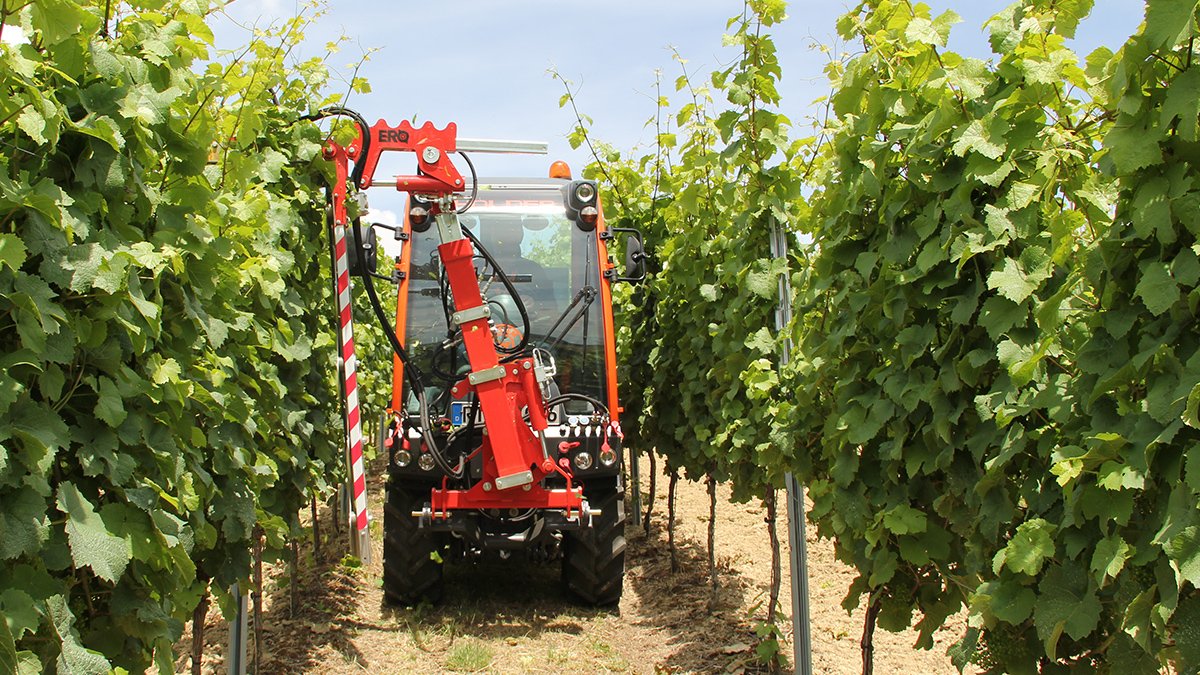 Versatile applications Gallery
Strong, narrow, brilliant – Holder system vehicles with articulated steering
Articulated Holder system vehicles, with 65 to 129 HP and an ideal combination of manoeuvrability, soil protection and permanent all-wheel drive, facilitate extremely efficient working – while providing maximum comfort and impressive safety. Holder vehicles offer multi-functionality at the highest level and, thanks to the versatility and quality of the Holder system, prove their unbeatable competence in viticulture and horticulture.
The concenpt of the cabine being positioned at the front perfectly matches applications in the front area in wine and fruit production.
Your benefits
Excellent visibility of the front implement for precise and relaxed working
Additional mounting area above the engine for barrels with a capacity from up to 1000 litre
Very high hydraulic power with up to 120 l/min, steppless driving concept, extreme vehicle payload
Less pollution from air induction in the rear zone of the vehicle, e.g. leaf work and thus less risk of overheating
Ergonomic workplace in panoramic cabin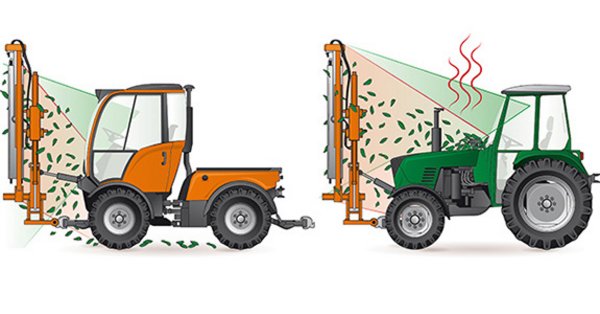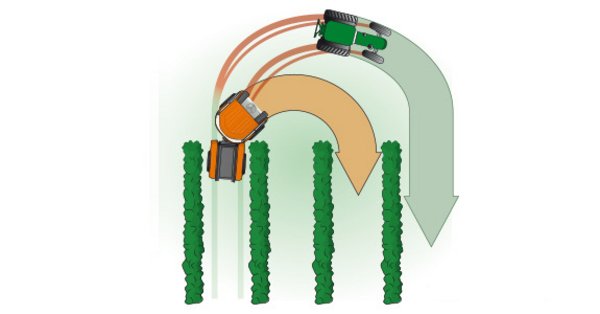 Three-dimensional, double-acting front linkage for hydraulically adjustable inclination and lateral adjustment.
Effect: even tighter turning radius, perfect terrain adaptation and optimum work result
Optimum weight distribution, since the implement is at the front and the engine at the rear
Effect: better traction at lower ballasting of the machine
Emergency brake for inclines for absolute safety in slopes
Front and rear sections as well as front and rear attachment move in on line thanks to Holder articulated steering
Effect: less manoeuvring, less manual re-working, precise working close to the edge,
Versatile applications in viticulture and horticulture
Ground maintenance: Mulching | Mowing | Undergrowth cultivation | Weed control
Wood maintenance: Shredwood | Pruning
Foliage work: Trimming | Defoliate | Foliage stapled
Harvest: Transportation | Working platform
Plant protection
Further information you might be interested in