Get to the root of the problem – Weed control with Kärcher Municipal vehicles
Owing to the current legislation, non-chemical weed control has become a more and more important mainenance activity for contractors and municipalities over the last years. Parking spaces, graveyards, public squares and bus stops, sports grounds, hard courts and tennis courts, as well as port and waterfront areas of various rivers and lakes, need to be kept free of weeds.
Non-chemical weed control with the WRS 200 weed control system from Kärcher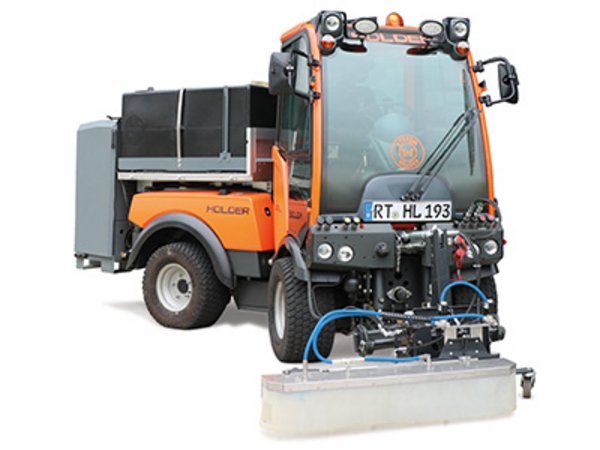 The hot-water WRS 200 weed control system from Kärcher for Holder B and C series offers municipal users and service providers an opportunity for a targeted removal of unwanted weeds that is both thorough and environmentally friendly, and is, with only approx. four treatments a year, the most economical approach from a long-term perspective.
The very compact design and independence from an external water or electricity supply allow it to also be used in very remote places and on pavements, in parks or in inner city areas. Weeds are controlled in a targeted manner with hot water at 98 °C – mechanically using the mounted front beam or manually with the hand lance.
Learn more about the WRS 200 hot-water weed control system here
Versatile weed control applications
Weed growth itself is as diverse as the possibilities to remove it with our municipal vehicles - whether with hot water, fire, hot air, foam or mechanical solutions.
Hot water weed control
Mechanical weed control
Weed control with burner
Weed control with hot air
Weed control with foam
Further information you might be interested in