03. December 2019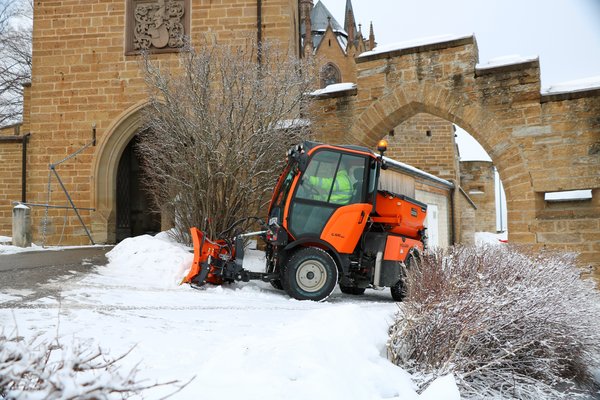 With its range of premium vehicles from 45 to 130 HP, Holder offers a wide variety of implement carriers for winter maintenance. Light to medium clearing and spreading tasks can be reliably handled with the articulated multi-functional tractors from the X, B and C series, or also using the MUVO with four-wheel steering. For heavy duty use, particularly in snowy and alpine regions, the powerful models from the S series are an especially attractive option. A variety of snow shields, snow blowers and spreaders can be attached to any model via the standardised interfaces without any hassle. Thanks to many years of close collaboration between Holder and its premium partners, vehicles and attachments are perfectly coordinated to one another, allowing you to benefit from a technically flawless, efficient and long-lasting complete system.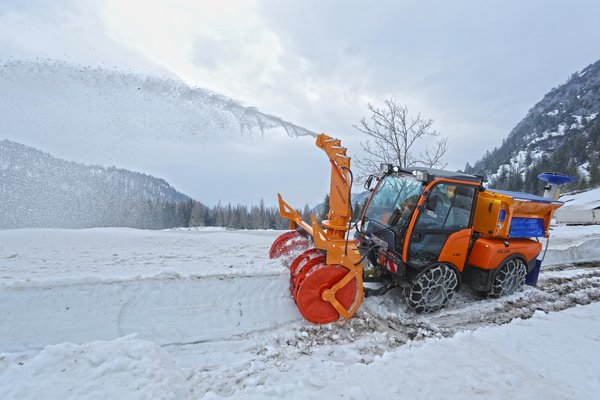 Customers particularly value the articulated steering on Holder products. With this, it is possible on the one hand to swerve around obstacles in even the tightest of spaces, and on the other to ensure that an attachment such as a snow shield or snow blower can be easily and optimally aligned via the steering. Thanks to the three-dimensional adjustment, all surrounding variables can be appropriately responded to. The floating position, which allows for an even distance from the ground to be maintained, consequently preserving the attachments and ensuring a longer service life, is another important element. The intelligent load limit control is particularly effective for snow blowers, as it ensures that the travel speed is automatically adapted to the reduction in capacity on the front attachment. To ensure that the drivers can also perform at their full capacity in minus temperatures and over extended periods of operation, the Holder comfort cabins have optimal thermal insulation, a powerful heating system and winter-appropriate equipment such as seat heating, air conditioning and a heated front windscreen and exterior mirror. Good accessibility for servicing is also guaranteed by Holder through elements such as the side hatches, which ensure that the batteries and fuse can be reached with relative ease.
The vehicles from Holder are multifunctional units that can be deployed all year round. This means that it is possible to convert them for a extremely wide variety of additional applications, whether they are needed for grounds maintenance, for sweeping and cleaning, for transportation tasks or for numerous other special applications.