Holder launches new website
Innovative , interactive, informative - in addition to a new design, the new Holder website offers lots of new content and functionality to discover.
13. November 2019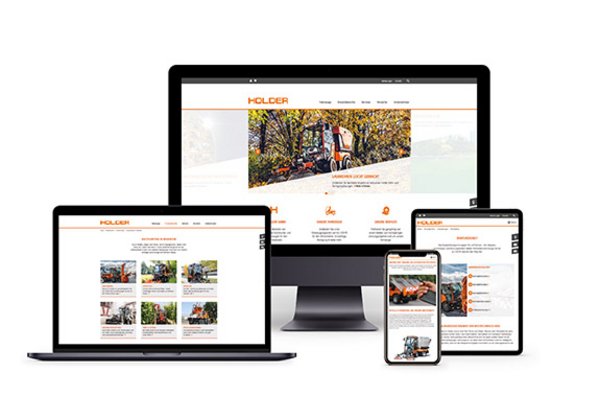 Four Seasons. One Holder. This is how Holder presents its multifunctional implement carriers for winter service, road and street cleaning, green area maintenance and numerous special applications, typically at trade fairs, demos and through various marketing channels such as direct mailings, advertisements, social media and the company website. The latter has now been subject to a profound relaunch, in order to present the complete Holder product range in an innovative, exciting and user-friendly way.
After years of existence, the former website got outdated. Thus, the new version comes along even more fresh and contemporary. The entire website has been completely rearranged – from the design to the structure to the content management system. New functionalities can be found as well as newly created content and numerous new graphics and images.
A further important aspect was Search Engine Optimization (SEO). Nowadays there is no way around Google anymore. So plenty of content related and technical foundations were implemented to guarantee top rankings in a few months when the success of SEO comes into effect.
In the first step, the languages ​​German, English and French were launched. Italian, Spanish and Russian, languages that were available on the old Holder website, will be phased in during the next months as well as additional functionalities and content.
Find out more on www.max-holder.com